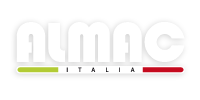 THE BI-LEVELING MINI-SCISSOR EQUIPPED WITH A KUBOTA DIESEL ENGINE FOR OPERATIONS UP TO 10 METERS IN HEIGHT
The Bibi 1090-BL EVO tracked mini-scissor was developed by Almac's excellent technical staff to carry out operations up to 10 meters in height. Like all the other models in the series, it is equipped with an innovative bi-leveling system and is powered by a Kubota diesel engine.
Turner Access Hire
Cherry Picker and Access Platform Hire across the UK including Suffolk, Essex and London
Turner Access Hire is the premier provider of well-maintained access equipment in the South East. We specialise in tracked access platform and cherry picker hire, boom lift hire, scissor lift hire and spider lift hire.
With over forty years' experience in the industry, and becoming an established company in the Suffolk, Essex and London areas, you can be assured we will make every effort to supply the right machine for your requirements and deliver it on time. If you don't know which cherry picker or other access platform you need, you can always request a site survey. We can help you get the right machine for the job, at a competitive hire rate.
We go where others fear to tread! We specialise in the access of tight and awkward sites with fully qualified IPAF operators and demonstrators ready to install and setup with the minimum of fuss. With the option of self-drive or operated cherry pickers you're in complete control, with the added assurance of a full familiarisation and site risk assessment. You can hire our access machines with confidence.
Need outreach? Our spiders and boom lifts have telescopic booms that allow incredible up and over outreach with the added advantage of being compact, lightweight and manoeuvrable for even the most inaccessible of sites. Free no obligation site surveys in London, Suffolk, Essex and across the UK are the guaranteed way of ensuring the correct machine is supplied to get the job done. Whether you need huge aerial outreach or access to a small garden gate we will specify the correct machine for the job.
When hiring an aerial lift or telescopic access platform from Turner, we can offer out of hours and weekend deliveries with or without an operator.
Hired-in plant insurance is a must nowadays, but we offer a very competitive policy that covers for theft and accidental damage. We cover all bases with our well-maintained range of cherry pickers and other access equipment, so whether you're in Suffolk, London, Essex or anywhere in the UK, we can help!
When we promise we deliver, whether you need an early start or late finish you can depend on us to be on time every time.
Please call our free phone number and speak to one of our team who are ready to help.
Why Choose Us
Tracked access hire

Indoor access solutions

Huge up and over reach

Shopping centre atrium access

Spider fleet from 12 to 37m machines

Ideal machines for all aspects of working at height

Free no obligation site surveys

Hireguard plant insurance
Why Choose Us
Rough terrain access

Stadium access solutions

Narrow access specialists

Fully qualified IPAF operators and demonstrators

Prompt delivery and machine set-up service

The ultimate height for hire

Out of hours operator service

Full Familiarisation and site risk assessments upon delivery
Range of Access Hire Equipment